Waiting On Wednesday is a weekly event, hosted over at Breaking The Spine, that spotlights upcoming releases that we're eagerly anticipating.
See something you like here?
Click the book title to add it to your Goodreads TBR List!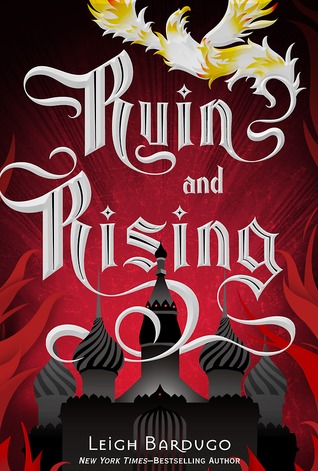 The capital has fallen. The Darkling rules Ravka from his shadow throne.

Now the nation's fate rests with a broken Sun Summoner, a disgraced tracker, and the shattered remnants of a once-great magical army.

Deep in an ancient network of tunnels and caverns, a weakened Alina must submit to the dubious protection of the Apparat and the zealots who worship her as a Saint. Yet her plans lie elsewhere, with the hunt for the elusive firebird and the hope that an outlaw prince still survives.

Alina will have to forge new alliances and put aside old rivalries as she and Mal race to find the last of Morozova's amplifiers. But as she begins to unravel the Darkling's secrets, she reveals a past that will forever alter her understanding of the bond they share and the power she wields. The firebird is the one thing that stands between Ravka and destruction—and claiming it could cost Alina the very future she's fighting for.
My Stance:
The Shadow and Bone series continues onward, however I don't now if this is the finale or if there will be more to come. I hope more I love her work and how she crafts her novels. Plus not to mention that Leigh Bardugo is a fantastic lady in which I have met once and have both books signed. I may not pick this up right away and will wait to get the book signed to complete the set. Alina and Mal have taken readers on a joyride through a darkened world. However can she keep up the great work and capture me again in this book?

First, the whole nation is gone, the Darkling controls everything and his shadows choke the life out of anything that threatens him. However in doing so, he's weakened Alina and forced her underground with the Apparat and the zealots who believe in her far more than she can take. It's threatening having so many eyes look at you and wonder just how many lives rest on her shoulders. Mal was put in a tough spot with Alina, when the book ended and frankly left me rather sore on the subject. I love how Mal works and emphasizes Alina without sacrificing his character at all. Yet we find him being almost pushed away by Alina over and over. I wanted to smack her so bad. I hope this is addressed and works for the series as it continues(?).