Waiting On Wednesday is a weekly event, hosted over at Breaking The Spine, that spotlights upcoming releases that we're eagerly anticipating.
See something you like here?
Click the book title to add it to your Goodreads TBR List!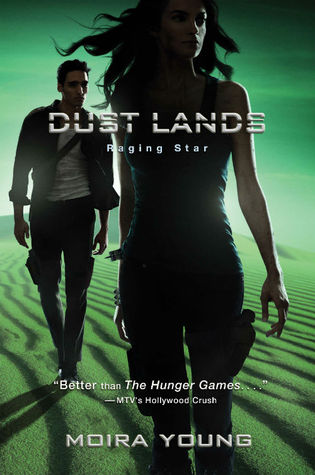 Saba is ready to seize her destiny and defeat DeMalo and the Tonton...until she meets him and he confounds all her expectations with his seductive vision of a healed earth, a New Eden. DeMalo wants Saba to join him, in life and work, to create and build a healthy, stable, sustainable world…for the chosen few. The few who can pay.

Jack's choice is clear: to fight DeMalo and try to stop New Eden. Still uncertain, her connection with DeMalo a secret, Saba commits herself to the fight. Joined by her brother, Lugh, anxious for the land in New Eden, Saba leads an inexperienced guerilla band against the powerfully charismatic DeMalo, in command of his settlers and the Tonton militia. What chance do they have? Saba must act. And be willing to pay the price.
My Stance:
I am not sure if this is the final book in the series, but either way the series has captivating me throughout. I love Saba and Jack, however I don't understand DeMalo and the attraction that Saba seems to see (in being seduced or whatever) in him. Further the charismatic bits of DeMalo is the part that I just see as him being a cocky, self-pretentious douche. So maybe I just view the character differently than what the author intends, just has me worried on this when a major plot point is Saba being torn between two choices.

This book has been on my list since last year, and arguably since I read Blood Red Road. Completing the series is always something I strive to do, and I don't plan on starting here. Raging start just has my hopes set high, because of how great the series is. I don't foresee a bad or low rating in this book, however it all can happen. Young is such a great author that I see it doing well, and my worries being a bit over zealous. We'll see next week!