Stacking the Shelves is hosted by
Tynga's Reviews
and is all about sharing the books you are adding to your bookshelf, be it the physical one or your digital one!

This is a rough start, but yet good. I wanted to get this out sooner (as in yesterday) but in doing so I thought it'd be disrespectful to the holiday. I firstly would like to thank all those that have served our country and are still serving. Its a choice I couldn't make, but I support and pray for the best of all of you. While I did put out a movie review it was primarily done ahead of time and I just finished looking it over and got it out. It wasn't something I would probably do in the future, but it was done for the most part and didn't see anything wrong with putting it out. So why the difference between that and Stacking the Shelf? I thought that doing work and not spending time with my grandparents and family this weekend was more important than reading/posting this blog at the moment. I apologize if our views differ, but this is how I handled it.

So this week is off a bit later, but I hope to get back on track. I have another post scheduled for this week, we'll see if I get around to it or not. I want to do another movie review on Ender's Game. I have to sit down with the movie again and watch it, before doing the review. That will take some time that frankly I don't have a lot of anymore (working nights is getting in the way of everything still). I will get my normal postings done ahead of time before coming back to this. So if I do it, it'll be later in the week. Thanks!

So without further adieu:
Shelf Additions: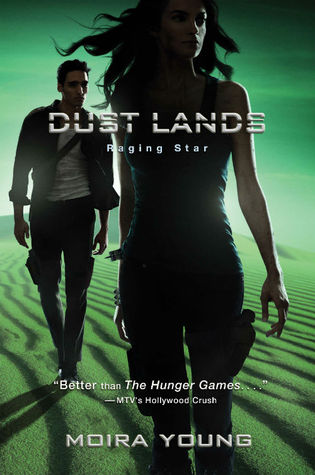 Saba is ready to seize her destiny and defeat DeMalo and the Tonton...until she meets him and he confounds all her expectations with his seductive vision of a healed earth, a New Eden. DeMalo wants Saba to join him, in life and work, to create and build a healthy, stable, sustainable world…for the chosen few. The few who can pay.

Jack's choice is clear: to fight DeMalo and try to stop New Eden. Still uncertain, her connection with DeMalo a secret, Saba commits herself to the fight. Joined by her brother, Lugh, anxious for the land in New Eden, Saba leads an inexperienced guerilla band against the powerfully charismatic DeMalo, in command of his settlers and the Tonton militia. What chance do they have? Saba must act. And be willing to pay the price.
---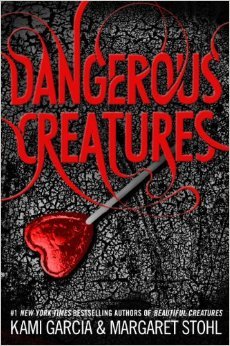 A new series returns to the world of Beautiful Creatures. Some loves are cursed...others are dangerous.

Ridley Duchannes will be the first to tell you that she's a bad girl. She's Dark. She's a Siren. You can never trust her, or even yourself when she's around. Lucky for her, Wesley "Link" Lincoln can never seem to remember that; quarter Incubus or not, his heart is Mortal when it comes to Ridley. When Link heads to New York City to start a music career, Ridley goes along for the ride-and she has her own reasons. As if leaving small-town Gatlin for the big city, trying to form a band, and surviving life with a partially reformed Siren isn't hard enough already, Link soon learns he has a price on his head that no Caster or Mortal can ever pay.

Kami Garcia and Margaret Stohl, the #1 New York Times bestselling coauthors of Beautiful Creatures, are back and casting another magical spell. Their signature mixture of mystery, suspense, and romance, along with a dash of fun and danger, will pull fans in and leave them begging for more.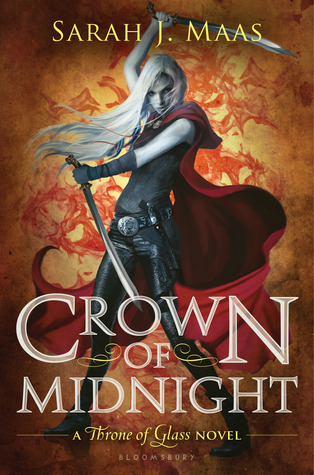 Title:
Crown of Midnight
Author:
Sarah J. Maas
Format:
Hardcover
Release Date:
August 27th, 2013
"A line that should never be crossed is about to be breached.

It puts this entire castle in jeopardy—and the life of your friend."

From the throne of glass rules a king with a fist of iron and a soul black as pitch. Assassin Celaena Sardothien won a brutal contest to become his Champion. Yet Celaena is far from loyal to the crown. She hides her secret vigilantly; she knows that the man she serves is bent on evil.

Keeping up the deadly charade becomes increasingly difficult when Celaena realizes she is not the only one seeking justice. As she tries to untangle the mysteries buried deep within the glass castle, her closest relationships suffer. It seems no one is above questioning her allegiances—not the Crown Prince Dorian; not Chaol, the Captain of the Guard; not even her best friend, Nehemia, a foreign princess with a rebel heart.

Then one terrible night, the secrets they have all been keeping lead to an unspeakable tragedy. As Celaena's world shatters, she will be forced to give up the very thing most precious to her and decide once and for all where her true loyalties lie...and whom she is ultimately willing to fight for.
---
Discover where Celaena Sarthodien's thrilling saga began.

Celaena Sarthodien is her kingdom's most feared assassin. Though she works for the powerful and ruthless Assassin's Guild, she yields for no one and trusts only her fellow killer for hire, Sam.

When Celaena's scheming master, Arobynn Hamel, dispatches her on missions that take her from remote islands to hostile deserts, she finds herself acting independently of his wishes--and questioning her own allegiance. Along the way, she discovers friends and enemies alike, and discovers that she feels far more for Sam than just friendship. But by defying Arobynn's orders, Celaena riskes unimaginable punishment, and with Sam by her side, he is in danger, too. They will have to risk it all if they hope to escape Arobynn's clutches--and if they fail, they'll lose not just a chance at freedom, but their lives....

A prequel to Throne of Glass, this collection of five novellas offers readers a deeper look into the history of this cunning assassin and her enthralling--and deadly--world.

Included in this volume:

The Assassin and the Pirate Lord
The Assassin and the Healer
The Assassin and the Desert
The Assassin and the Underworld
The Assassin and the Empire
---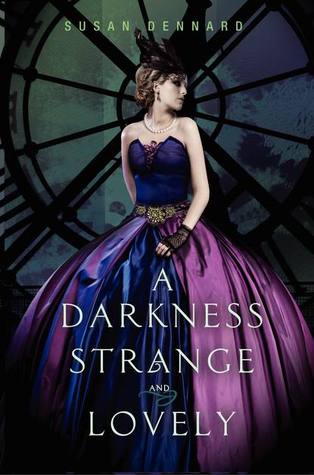 Following an all-out battle with the walking Dead, the Spirit Hunters have fled Philadelphia, leaving Eleanor alone to cope with the devastating aftermath. But there's more trouble ahead—the evil necromancer Marcus has returned, and his diabolical advances have Eleanor escaping to Paris to seek the help of Joseph, Jie, and the infuriatingly handsome Daniel once again. When she arrives, however, she finds a whole new darkness lurking in this City of Light. As harrowing events unfold, Eleanor is forced to make a deadly decision that will mean life or death for everyone.
---
Can there truly be love after death?

Drifting in the dark waters of a mysterious river, the only thing Amelia knows for sure is that she's dead. With no recollection of her past life—or her actual death—she's trapped alone in a nightmarish existence. All of this changes when she tries to rescue a boy, Joshua, from drowning in her river. As a ghost, she can do nothing but will him to live. Yet in an unforgettable moment of connection, she helps him survive.

Amelia and Joshua grow ever closer as they begin to uncover the strange circumstances of her death and the secrets of the dark river that held her captive for so long. But even while they struggle to keep their bond hidden from the living world, a frightening spirit named Eli is doing everything in his power to destroy their newfound happiness and drag Amelia back into the ghost world . . . forever.

Thrilling and evocative, with moments of pure pleasure, Hereafter is a sensation you won't want to miss.
---
Josie Byrne's life is spiraling out of control. Her parents are divorcing, her boyfriend Nick has grown distant, and her physics teacher has it in for her. When she's betrayed by the two people she trusts most, Josie thinks things can't get worse.

Until she starts having dreams about a girl named Jo. Every night at the same time—3:59 a.m.

Jo's life is everything Josie wants: she's popular, her parents are happily married, and Nick adores her. It all seems real, but they're just dreams, right? Josie thinks so, until she wakes one night to a shadowy image of herself in the bedroom mirror – Jo.

Josie and Jo realize that they are doppelgängers living in parallel universes that overlap every twelve hours at exactly 3:59. Fascinated by Jo's perfect world, Josie jumps at the chance to jump through the portal and switch places for a day.

But Jo's world is far from perfect. Not only is Nick not Jo's boyfriend, he hates her. Jo's mom is missing, possibly insane. And at night, shadowy creatures feed on human flesh.

By the end of the day, Josie is desperate to return to her own life. But there's a problem: Jo has sealed the portal, trapping Josie in this dangerous world. Can she figure out a way home before it's too late?

From master of suspense Gretchen McNeil comes a riveting and deliciously eerie story about the lives we wish we had – and how they just might kill you.
---
Inner beauty wants out.

When eighteen-year-old Becky Randle's mother dies, she's summoned from her Missouri trailer park to meet Tom Kelly, the world's top designer. He makes her an impossible offer: He'll create three dresses to transform Becky from a nothing special girl into the most beautiful woman who ever lived.

Becky thinks Tom is a lunatic, or that he's producing a hidden camera show called World's Most Gullible Poor People. But she accepts, and she's remade as Rebecca. When Becky looks in the mirror, she sees herself – an awkward mess of split ends and cankles. But when anyone else looks at Becky, they see pure five-alarm hotness.

Soon Rebecca is on the cover of Vogue, the new Hollywood darling, and dating celebrities. Then Becky meets Prince Gregory, heir to the British throne, and everything starts to crumble. Because Rebecca aside, Becky loves him. But to love her back, Gregory would have to look past the blinding Rebecca to see the real girl inside. And Becky knows there's not enough magic in the world.

A screamingly defiant, hugely naughty, and impossibly fun free fall past the cat walks, the red carpets, and even the halls of Buckingham Palace, Gorgeous does the impossible: It makes you see yourself clearly for the first time.