Stacking the Shelves is hosted by
Tynga's Reviews
and is all about sharing the books you are adding to your bookshelf, be it the physical one or your digital one!

Here is the start of this week, I switched this Stacking the Shelves around, we'll see how it works. I put the newer books first and the older ones at the back. I want to see if this will draw more attention or interest. Either way, I'm happy with where the segment is at. Further, I put myself on a budget again, I can only buy so many books a month now. In the future this means I may have to cut back how many books I add to this segment, maybe 3 new and 3 old or fewer, but total the two pieces will be equal. I hope to do to big segment on The Fault in our Stars this week and play that up and get everyone I follow and those that don't, a look at the movie and my initial thoughts on the movie.

So without further adieu:
Shelf Additions:
The Selection changed the lives of thirty-five girls forever. And now, the time has come for one winner to be chosen.

America never dreamed she would find herself anywhere close to the crown—or to Prince Maxon's heart. But as the competition approaches its end and the threats outside the palace walls grow more vicious, America realizes just how much she stands to lose—and how hard she'll have to fight for the future she wants.

From the very first page of The Selection, this #1 New York Times bestselling series has captured readers' hearts and swept them away on a captivating journey... Now, in The One, Kiera Cass delivers a satisfying and unforgettable conclusion that will keep readers sighing over this electrifying fairy-tale long after the final page is turned.
---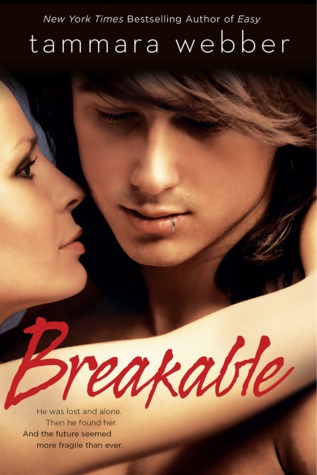 He was lost and alone. Then he found her.
And the future seemed more fragile than ever.

As a child, Landon Lucas Maxfield believed his life was perfect and looked forward to a future filled with promise — until tragedy tore his family apart and made him doubt everything he ever believed.

All he wanted was to leave the past behind. When he met Jacqueline Wallace, his desire to be everything she needed came so easy…

As easy as it could be for a man who learned that the soul is breakable and that everything you hoped for could be ripped away in a heartbeat.
Title:
Shattered
Author:
Teri Terry
Format:
Paperback
Release Date:
May 1st, 2014
The riveting finale of the Slated trilogy—a thought-provoking psychological thriller set in a disturbingly plausible future where the government and its enemies compete to control the minds of the young

Kyla is in danger from both the government Lorders who erased her memory and the terrorists who tried to use her. So now she's on the run. Sporting a new identity and desperate to fill in the blank spaces of her life pre-Slating, Kyla heads to a remote mountain town to try to reunite with the birth mother she was kidnapped from as a child. There she is hoping all the pieces of her life will come together and she can finally take charge of her own future. But even in the idyllic wilderness and the heart of her original family, Kyla realizes there is no escape from the oppressive Lorders. Someone close to her may be one of them, and even more frighteningly, her birth mother has been keeping secrets of her own.
---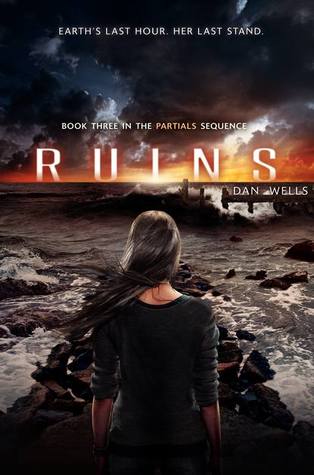 Kira, Samm, and Marcus fight to prevent a final war between Partials and humans in the gripping final installment in the Partials Sequence, a series that combines the thrilling action of The Hunger Games with the provocative themes of Blade Runner and The Stand.

There is no avoiding it—the war to decide the fate of both humans and Partials is at hand. Both sides hold in their possession a weapon that could destroy the other, and Kira Walker has precious little time to prevent that from happening. She has one chance to save both species and the world with them, but it will only come at great personal cost.
---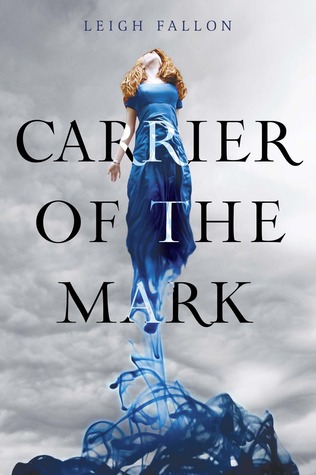 Their love was meant to be.

When Megan Rosenberg moves to Ireland, everything in her life seems to fall into place. After growing up in America, she's surprised to find herself feeling at home in her new school. She connects with a group of friends, and she is instantly drawn to darkly handsome Adam DeRÍs.

But Megan is about to discover that her feelings for Adam are tied to a fate that was sealed long ago—and that the passion and power that brought them together could be their ultimate destruction.
---
Their love could destroy them all.

Through the ages, Marked Ones have harnessed the powers of the four elements: Water, Fire, Earth, and Air. Much about the elements is shrouded in mystery, but one thing is certain: A relationship between two Marked Ones has the potential to cause widespread devastation.

Megan and Adam—Air and Water—are determined to defy the risks.

But the power that swirls inside Megan is growing in twisted ways. And the closer she is to Adam, the closer Megan comes to unleashing a dark force that could spell destruction for the entire Marked line.
---
Wren's world has changed. The thing that she fought for, escaping the dome has come to fruition, but it's not the paradise she thought it would be. Most of the shiners have died, and according to James, she is to blame for many of the deaths, a burden which sits heavy on her shoulders. Still some have survived and Wren is determined to keep them safe as they fight to establish a home outside while hiding from the rovers who have weapons that can kill from far away. But as long as she has Pace she knows everything will be fine. Still Wren wonders, as she sees the smoke that continually pours forth from the dome, how did her friends inside fare? Will they ever find out if Lucy, David, Jill and Harry, along with Pace's mother survive the explosions?

Meanwhile, someone else has also seen the smoke. A band of explorers from across the sea arrive in an airship, curious about the dome, and offering help to those who survive. When Wren meets the handsome Levi Addison, she suddenly questions her love for Pace as Levi offers to show her the world from his airship. Does she really love Pace? Or was it just the circumstances that made her think she did? Meanwhile, word arrives from inside via Pip, and Wren is forced to go back inside the dome, a thing that terrifies her more than anything else, to save her friends. Once she's back inside will she be able to escape again?

Kassy Tayler's Shadows of Glass is a whirlwind of adventure, romance, conspiracy and the struggle to stay alive in a dystopian world where nothing is as it seems.
---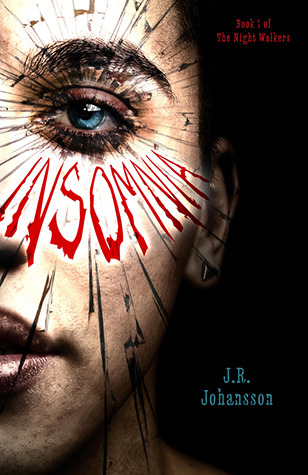 Her eyes saved his life.
Her dreams released his darkness.

After four years of sleeplessness, high school junior Parker Chipp can't take much more. Every night, instead of sleeping, he enters the dreams of the last person he's made eye contact with. If he doesn't sleep soon, Parker will die.

Then he meets Mia. Her dreams, calm and beautifully uncomplicated, allow him blissful rest that is utterly addictive. But what starts out as a chance meeting turns into an obsession; Parker's furious desire for what he needs pushes him to extremes he never thought he'd go. And when someone begins to terrorizing Mia with twisted death threats, Parker's memory blackouts leave him doubting his own innocence.