Stacking the Shelves is hosted by
Tynga's Reviews
and is all about sharing the books you are adding to your bookshelf, be it the physical one or your digital one!

Greetings everyone, I hope you all had an enjoyable weekend and that over the week/weekend a few of your highly sought after books came in. I look forward to seeing some of the books that came in and ultimately add to my TBR list as well. I am always looking for new suggestions (like Sabriel this week). Furthermore, I completed a book I thought was my April Viewers Choice book; however, when I looked back it was wrong. I read the wrong book, figures. I will read another book and get to the correct one. I also noticed that I didn't do a May Viewers Choice poll, I apologize for that, I'll get Junes up quickly. In it's place I hope to do a build up for The Fault In Our Stars movie, because frankly that should be great as well.

So without further adieu:
Shelf Additions:
Title:
SYLO
Author:
D.J. MacHale
Format:
Hardcover
Release Date:
July 22nd, 2013
Does Tucker Pierce have what it takes to be a hero when the U.S. military quarantines his island?

Fourteen-year-old Tucker Pierce prefers to fly under the radar. He's used to navigating around summer tourists in his hometown on idyllic Pemberwick Island, Maine. He's content to sit on the sidelines as a backup player on the high school football team. And though his best friend Quinn tells him to "go for it," he's too chicken to ask Tori Sleeper on a date. There's always tomorrow, he figures. Then Pemberwick Island is invaded by a mysterious branch of the U.S. military called SYLO. And sitting on the sidelines is no longer an option for Tucker, because tomorrow may never come.

It's up to Tucker, Quinn, and Tori to uncover the truth about the singing aircraft that appears only at night—and the stranger named Feit who's pushing a red crystal he calls the Ruby that brings unique powers to all who take it. Tucker and his friends must rescue not just Pemberwick Island, but the fate of the world—and all before tomorrow is too late.

#1 New York Times bestselling author D.J. MacHale brings his brilliant plotting and breathless pacing to SYLO, the first in this ultimate end-of-the-world adventure trilogy.
---
Twenty years ago, the robots designed to fight our wars abandoned the battlefields. Then they turned their weapons on us.

Only a few escaped the robot revolution of 2071. Kevin, Nick, and Cass are lucky —they live with their parents in a secret human community in the woods. Then their village is detected and wiped out. Hopeful that other survivors have been captured by bots, the teens risk everything to save the only people they have left in the world—by infiltrating a city controlled by their greatest enemies.

Revolution 19 is a cinematic thriller unlike anything else. With a dynamic cast of characters, this surefire blockbuster has everything teen readers want—action, drama, mystery, and romance. Written by debut novelist Gregg Rosenblum, this gripping story shouldn't be missed.
Title:
Inside Out
Author:
Maria V. Snyder
Format:
Paperback
Release Date:
April 1st, 2010
Keep Your Head Down.
Don't Get Noticed.
Or Else.

I'm Trella. I'm a scrub. A nobody. One of thousands who work the lower levels, keeping Inside clean for the Uppers. I've got one friend, do my job and try to avoid the Pop Cops. So what if I occasionally use the pipes to sneak around the Upper levels? The only neck at risk is my own…until I accidentally start a rebellion and become the go-to girl to lead a revolution.
---
The fight for independent thought becomes a matter of life or death in this sizzling and intense conclusion to the Possession trilogy.

Vi has made her choice between Jag and Zenn, and the resistance may have suffered for it. But with the Thinkers as strong as ever, the rebels still have a job to do. Vi knows better than anyone that there's more at stake than a few broken hearts.

But there is a traitor among them…and the choices he makes could lead to the total destruction of everything Vi has fought for.

Vi, Jag, and Zenn must set their problems aside for the resistance to have any hope of ending the Thinkers' reign. Their success means everything…and their failure means death.
---
Ava, a teenage girl living aboard the male-dominated deep space merchant ship Parastrata, faces betrayal, banishment, and death. Taking her fate into her own hands, she flees to the Gyre, a floating continent of garbage and scrap in the Pacific Ocean, in this thrilling, surprising, and thought-provoking debut novel that will appeal to fans of Across the Universe, by Beth Revis, and The Handmaid's Tale, by Margaret Atwood.
---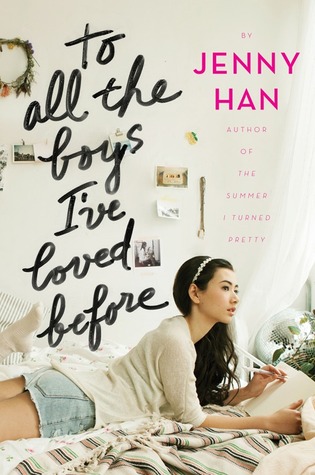 Lara Jean's love life goes from imaginary to out of control in this heartfelt novel from the New York Times bestselling author of The Summer I Turned Pretty series.

What if all the crushes you ever had found out how you felt about them... all at once?

Lara Jean Song keeps her love letters in a hatbox her mother gave her. They aren't love letters that anyone else wrote for her; these are ones she's written. One for every boy she's ever loved—five in all. When she writes, she pours out her heart and soul and says all the things she would never say in real life, because her letters are for her eyes only. Until the day her secret letters are mailed, and suddenly, Lara Jean's love life goes from imaginary to out of control.
---
Rule One—Nothing is right, nothing is wrong.
Rule Two—Be careful.
Rule Three—Fight using your legs whenever possible, because they're the strongest part of your body. Your arms are the weakest.
Rule Four—Hit to kill. The first blow should be the last, if at all possible.
Rule Five—The letters are the law.

Kit takes her role as London's notorious "Perfect Killer" seriously. The letters and cash that come to her via a secret mailbox are not a game; choosing who to kill is not an impulse decision. Every letter she receives begins with "Dear Killer," and every time Kit murders, she leaves a letter with the dead body. Her moral nihilism and thus her murders are a way of life—the only way of life she has ever known.

But when a letter appears in the mailbox that will have the power to topple Kit's convictions as perfectly as she commits her murders, she must make a decision: follow the only rules she has ever known, or challenge Rule One, and go from there.

Katherine Ewell's Dear Killer is a sinister psychological thriller that explores the thin line between good and evil, and the messiness of that inevitable moment when life contradicts everything you believe.
---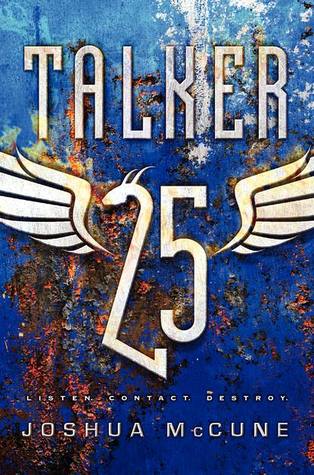 Debut author Joshua McCune's gritty and heart-pounding novel is a masterful reimagining of popular dragon fantasy lore, set in a militant future reminiscent of Paolo Bacigalupi's Ship Breaker and Ann Aguirre's Outpost.

It's a high school prank gone horribly wrong-sneaking onto the rez to pose next to a sleeping dragon-and now senior Melissa Callahan has become an unsuspecting pawn in a war between Man and Monster, between family and friends and the dragons she has despised her whole life. Chilling, epic, and wholly original, this debut novel imagines a North America where dragons are kept on reservations, where strict blackout rules are obeyed no matter the cost, where the highly weaponized military operates in chilling secret, and where a gruesome television show called Kissing Dragons unites the population. Joshua McCune's debut novel offers action, adventure, fantasy, and a reimagining of popular dragon lore.